Posted 1st Feb 10 by Mr and Mrs Word in News
---
A little mention in dispatches that came through on Saturday: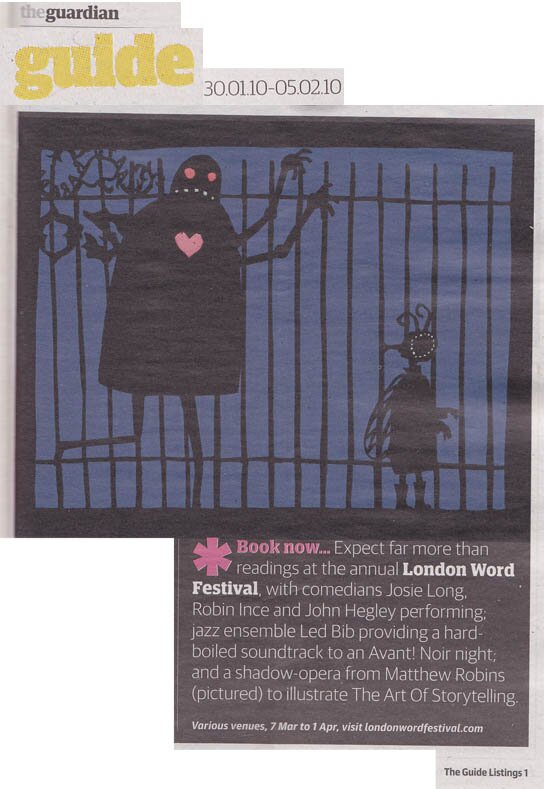 Obey the Guide. Get your tickets here.
Elsewhere in the news, 'Praise be the London Word Festival' was the proclamation on Friday from Amelia's Magazine, who picked their favourite bits and gave us a smashing write-up here.
Thanks, Media.
*update 2nd Feb:
Reports are coming in that correspondents from London's best blog The Londonist remain 'frickin excited' by the London Word Festival. Also heard proclaiming us 'brilliantly eclectic' which is nice. See their full preview here.
No comments yet.
RSS feed for comments on this post. TrackBack URL
Leave a comment