Posted 14th Apr 11 by in
---
From Books vs. Cigarettes. Tue 12 April 2011. Dalston Boys Club.
All pictures by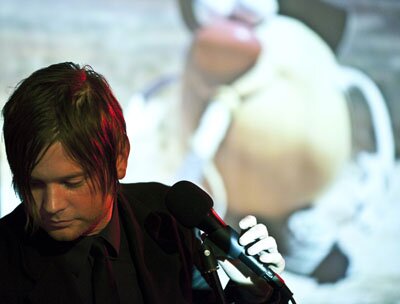 A couple of chaps were shooting the event. Watch this space.
Comment by — April 15, 2011 @
Are there plans to post any video of this online? The banjo cover of Rebecca Balck's 'Friday' deserves to be shared.
Comment by Euan — April 15, 2011 @