Posted 11th Apr 09 by Sam in Stuff We Like
---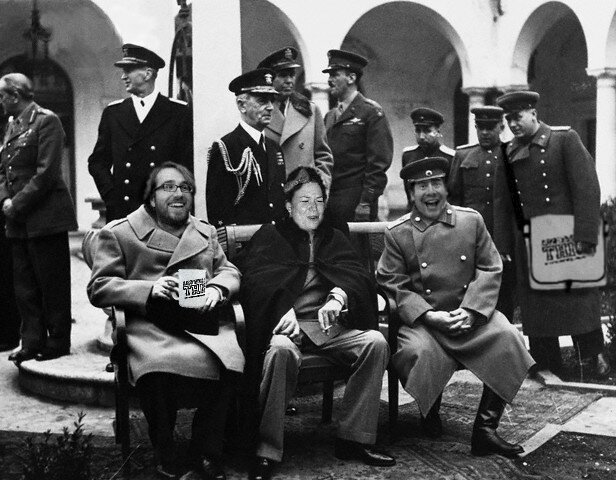 A fine question for the Answer Me This chaps, that one.
Incidently, one that is also being considered by the Sony Radio Academy and will be settled once and for all at their annual awards bash.
Because we are very pleased that stars of Webstock and old mates of the festival Helen, Olly and Martin are up for the Best Internet Programme award. Alongisde the media big-bully boys and the Clifton Diocese in Bristol. Tough crowd, but we are extremely pleased on their behalf and have all our fingers crossed for them. Except one, as, co-incidently, one of our web-guys programmed the site for the Clifton Diocese, so we're backing two horses in this race. But mostly AMT.
It's not a public vote, so you can't rock the vote. Unless you can nobble a Radio Academy judge or two. But that's up to you.
As an alternative, make sure you check out their latest episode and lots of the other fun stuff they have over at their site here.
No comments yet.
RSS feed for comments on this post. TrackBack URL
Leave a comment