Posted 6th Dec 10 by Marie in News
---
Good afternoon Gentle Folk and Lady Women.We have news of something new for the 2011 London Word Festival.
Today sees the launch of the Magic-E Ticket, an all new Willy Wonka style special ticket thing that allows you and a friend to attend TWO events at the forthcoming London Word Festival with a special twist.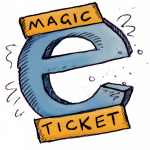 Buy the ticket now, and when the programme is announced in February, you select two shows from the programme you would like to attend. At ONE of these shows, you and your amigo will be furnished with a unique (and surprising) VIP experience, Word Festival style. Like Cheers, but without Ted Danson.
As a special ticket holder, you'll receive exclusive early announcement of the full programme, allowing you to select your events and book your tickets ahead of Joe Public and General O'Nsale.
All orders will receive a unique Magic-E Ticket, sent to you from London World Festival HQ.
Tickets cost £60 and can be purchased here.
Includes:
1 x Pair of Magic E-Tickets to Any LWF Show (April 2011)
1 x Pair of General Tickets to Any LWF Show (April 2011)
Exclusive pre-announcement of the full programme, when your show selections will be made.
Posted 28th Nov 10 by Tom in News
---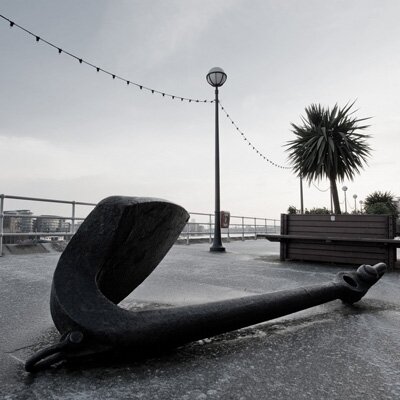 Next Saturday 4th December, our 2010 commission, Shad Thames, Broken Wharf by Chris McCabe, heads to Liverpool's beautiful Bluecoat Arts Centre. Three members of Bleedingheart Narrative will provide a live musical backdrop to this powerful Docklands 'play of voices'. Support comes from poet Eleanor Rees.
No News Is Good News
Posted 15th Nov 10 by Marie in News
---
We interrupt this webpage to bring you no news. Or maybe we bring news that news will be arriving shortly? Either way, we give you this nugget – we're busy squirrelling away on project London Word Festival 2011, and it's all looking very exciting.
In the meantime, please enjoy this picture of that girl and that clown, and rest assured – normal service will be resuming shortly.
As you were.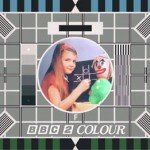 Comments (0)