Posted 22nd Feb 11 by Sam in News
---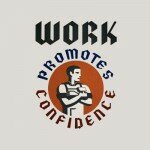 We have an 'exceptional individual' shaped hole we're looking to fill. We are recruiting for a Festival Assistant to work with us in the run up to and during the 2011 festival.
It's an immediate start, so if you're a quick-off-the-blocks type, outgoing, and inventive, this is a rare chance to be involved right at the heart of the festival.
Full specs and job description here.
We are also seeking three precocious voluntary helpers there too.
Posted 21st Feb 11 by Sam in Musings, Stuff We Like
---
Amidst the mania of launch week, we received some rather sad news. On 11th February an email came through informing us that Pen Pusher, London's voice of new writing and great festival friend, was to take a dignified final bow. Anna, Felicity and Hape deciding to cease publication as of this month. Read their farewell statement here.
A real champion of quality breakthrough writing, PP has, over its six years, published an incredible compendium of talent: a spooky number of LWF alumni and many more daring poets, authors and performers. All wrapped up in a seductive package with a quality of design that bellied its (initial) £0.00 cover price.
Their launch parties, whether held in a caravan parked inside a cocktail bar, or raucous shows above the Betsy Trotwood were overflowing and always triumphs.
I remember making a call to Time Out sometime in late 2008, to enquire about the possibility of a  festival media partnership. Politely, but firmly, they suggested I call back when our ticket numbers had another zero on the end. Told. A couple of days later I received an email from Anna at Pen Pusher, full of ideas, energy and enthusiasm which turned out to be the beginning of a happy relationship that taught me very quickly that a partnership is much more about finding the right people with passion that match your own, far more than profile or notional ABCs.
Their involvment judging and publishing – and even awarding a darts-trophy to the winner, no questions asked – our Search for the Golden Fib competition was among many highlights, and having a Pen Pusher stall pop up at our events was always an asset, source of fun and proud extension of the festival family.
Sorry to see you go, PP. You'll be missed.
Posted 16th Feb 11 by Marie in News
---
Automated poetry machines, future libraries, the Fat Tail theory of economics, tobacco, insecure robots and ladies wrestling men.
LWF IV has arrived.
Alan Moore, Mel Brimfield, Robin Ince, Christian Bök, Emmy The Great, Tom Basden, Joe Dunthorne, Chris Goode, Steve Aylett, Tim Etchells, Joanna Neary, Ant Hampton, Simon Munnery, Ross Sutherland, FOUND, Josie Long, Hannah Walker, Debbie Pearson, Stuart Evers, Jack Underwood, Kevin Eldon, Henningham Family Press, Lara Clifton, Oopmah Brass, Miriam Elia, Nikesh Shukla, Hannah Silva, Isy Suttie, Rachel Pantechnicon, Francesca Millican-Slater, Luke Kennard, the ghost of Patrick McGoohan (almost) and many, many more.
The whole bloomin' thing can be seen here.
London Word Festival. Putting Ballard on a pole.