Posted 12th Apr 11 by Tom in News
---
We spoke to Paul Granjon, visual artist and performer extraordinaire, who will be heading up Man/Machine – our night exploring robotics and automation through music, spoken word and robotics on 19th April.
What started your love of robotics?

I was the standard mechanically oriented child, taking things apart, playing a lot with Lego and Meccano, customising bicycles. Interest in robotics is simply a grown-up continuation of this area of interest.
You created a work to allow people to see and hear how a robot would.  How did you find out? Did you ask a particular robot friend?
The Robotic Perception Kit in question is an approximation of a simple robot's sensory system. I could not ask any question to the robot the kit is inspired from because it does not speak, or have any grasp of human language. But I wrote its programme, so I had precious insider knowledge.
You have a robotic sidekick called mofo. Since his creation, how has he evolved from simple robo-model to fully functioning robotic helper? And why 'mofo'?
Erm, to tell you the truth, since its conception, Mofo has mostly devolved; one could say it has aged quite badly. The wear and tear from all the disco dancing, a couple of nasty falls and the rude luggage handling of long haul flights have taken their toll: Mofo cannot dance anymore, just about wobbly walk. It mostly likes to sit and play keyboard, or sleep in its case. The name Mofo does not stand for Molti Fonction.
You use the term co-evolution in terms of man and machine. How far do you see this going? At what point do you think we'll be living side by side with our cybernetic brethren?
I think that the co-evolution of human and machine will go as far as the environment tolerates, and as individuals can spend cash. The drive is for overcoming the flesh and live forever. This is not for me, but I enjoy thinking about it and reminding people about the built-in possibilities of their body and mind, while having an interesting time getting hands-on with contemporary technological kit.
In a slightly different vein, you created a piece, with the Dynion Male Dance Company, called Sail Bridge Music Action (a fantastic piece of industrial musical scoring). How do you see this side of your work and the more robotic elements fitting together. How much do they inform each other?
The Sail Bridge piece stemmed from a strong budget limitation: the original project was to create a set of mechatronic devices that could play the bridge as a giant percussive harp. When I had to re-think the options, I decided to work with dancers. Once fitted with appropriate extensions such as mallets and a program (choreography), they were able to bring to life the sound quality of the bridge in a very effective manner. As much as I enjoy building and programming machines, sometimes it is vital to get out and work with humans.

Paul Granjon joins FOUND, Ross Sutherland, Nikesh Shukla & Tamarin Norwood at Man/Machine, 19th April. Tickets from Richmix.
Interview by Festival Helper .
Posted 11th Apr 11 by Sam in In Pictures
---
Sat 9th April. Toynbee Studios.
All photos by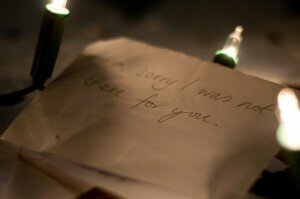 Posted 9th Apr 11 by Marie in News
---
Orwell inspired Books Vs. Cigarettes moves us north to the beautiful living room-esque setting of Dalston Boy's Club. And we are delighted to announce Ben Moor will be joining Word Fest regular Robin Ince on Tuesday night.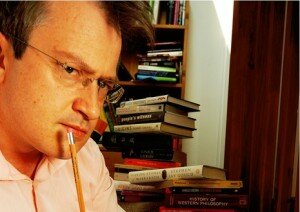 In his essay, Orwell considered going to the dogs, the pictures or the pub as 'rival' recreations to reading. Well, we asked this gang for their opinions, and they'll be arguing that cigarettes, film, Nando's, Golf-Frisbee and being a dick are all better ways to spend your time.
Join Robin as he fights the corner for Books vs. Ben Moor, Rich Sandling, John-Luke Roberts, Stuart Evers, Martin Austwick & Matthew Crosby.
Please note Joanna Neary is no longer performing (but you can catch her at the Intergender Wrestling on the 26th).
As well as food made according to Orwell's own recipes in his unpublished essay British Cookery, the night will also feature an exhibition by academic and journalist Aleks Krotoski.
In an effort to come to terms with an expensive new camera, Aleks took a photo of all 369 words in the opening three paragraphs of 1984 , in succession, every day of 2010. Here, she exhibits 14 of the 34 instances of the most dull and functional – yet arguably the most essential – of these 369 words: the word "the".
Posted 8th Apr 11 by Tom in News
---
The fourth London Word Festival is underway!
Cybraphon is in residence at Richmix. The Quiet Volume opens today at Bishopsgate Library. And to celebrate – a video preview of the whole bloomin' lot. Courtesy of our fabulous Festival Helper Ana.
Posted 5th Apr 11 by Tom in News
---
I am a serial apologiser. I say sorry when you bump into me in the street, I say sorry when a friend is being a bitch, I say sorry to my lungs each time I smoke a cigarette, I say sorry if I forget to recycle a tuna tin. I say sorry so much I wrote a show about it. And, incidentally, I do not claim to be the world expert on apology, but tell me who is and I will apologise to them for pretending… [Full article at Guardian Online]
Hannah Jane Walker invites you to share an intimate dinner table conversation about saying sorry. She's in town Saturday 9 at 2pm and 5pm and Sunday 10 April at 5pm, at Toynbee Cafe, Aldgate East. This beautiful, confessional theatre show with poetry was a hit at Edinburgh's Forest Fringe, and we make.. ahem.. no apologies for bringing it to this year's Word Festival. Tickets and details here.