Posted 2nd Aug 10 by Marie in News
---
We are very pleased to announce further details of our collaboration with the young folk at the Roundhouse as part of this years Turning Point Festival.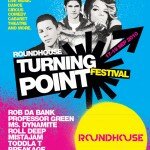 On Sunday Sept 19th, London Word Festival will host an all day jamboree of the best artists working with words, co-programmed and produced with the Turning Point creative team, all of whom are under 25.
Confirmed so far we have:
Laura Dockrill
Infinite Livez: Ross Sutherland, Joe Dunthorne & Tim Clare
Terry Saunders: Six & A Half Loves
Roundhouse Experimental Choir
Francesca Millican-Slater: Let Me Take You By The Hand
Hannah Silva
Roundhouse Poetry Collective
Eat Your Own Ears will host the Studio Theatre and they'll be plenty more announced in the run up. Tickets cost £8 in advance or £28 for a weekend ticket. Click here for more info.
Masterminded entirely by a creative team, all aged 25 and under, Turning Point is part of the Roundhouse's commitment to empowering young people and nurturing new talent.
Posted 16th Jun 10 by Sam in In Pictures
---
From Sat 20th March – Keep Printing and Carry On at Stoke Newington International Airport.
All photos – Christopher Sparrow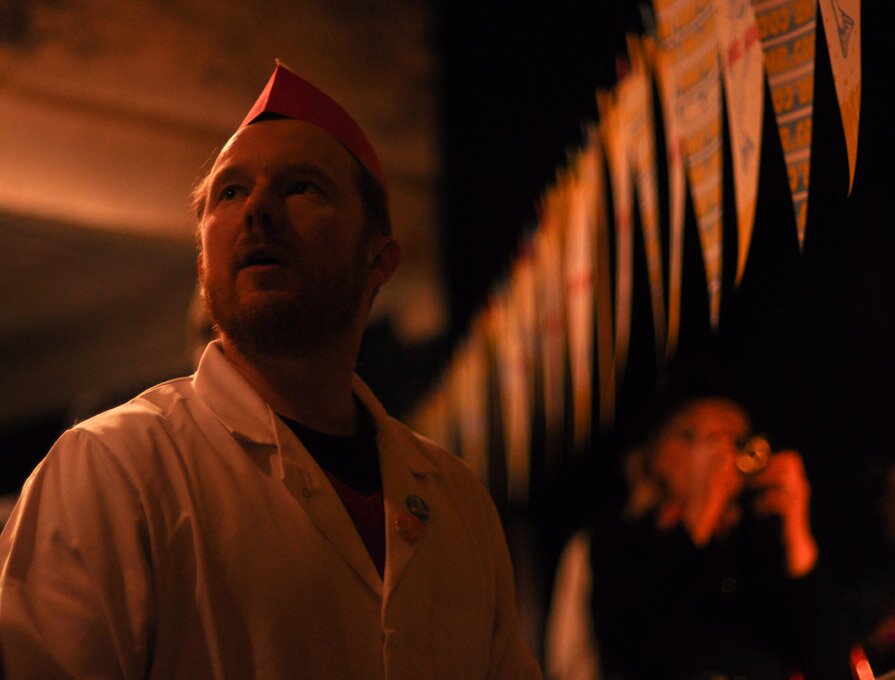 Posted 23rd Apr 10 by Tom in News
---
"This is the story of Norman McNorman
(an Edward Woodward of a name)
Who changed his life one Friday night
On his way back home from a hopscotch game."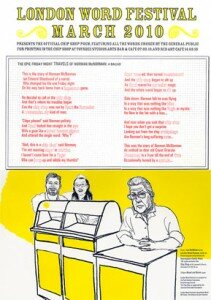 All the words submitted to the Chip Shop over the course of the festival were packed off and sent to poet extraordinaire Ian McMillan, who used them all and turned out this masterpiece. If you missed out on Ian's performance of the official London Word Festival 2010 poem, fret not! as you can take a copy home today. Courtesy of the screenprinting genius of the Henningham Family Press, we are making available this beautiful limited edition A3 poster. Printed on 270gsm Bread and Butter paper, this would make a poetic addition to any bedroom or living room wall. Hey, you could even put it in the kitchen…
Visit the shop to purchase your very own copy, while stocks last!