Posted 17th Jun 11 by Sam in News
---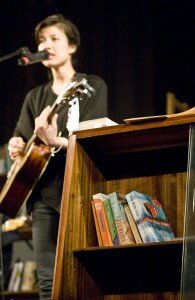 Emmy & Jack are taking the Dewey Decimal based perturbed library-variety show to Hull Truck Theatre on 9th July. Part of the Humbermouth Festival. Details and tickets here.
[photo: Rosie Reed Gold]
Posted 19th May 11 by Sam in In Pictures
---
Sat 23rd May 2011. At Stoke Newington International Airport.
All photos by Nick Collett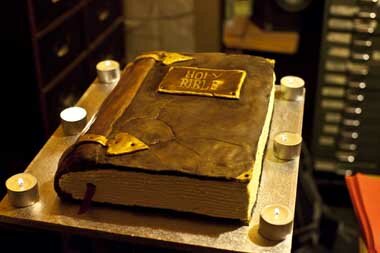 Posted 17th May 11 by Sam in In Pictures, News
---
Be Seeing You's compliant, catalogued, captive audience. Each one pushed, filed, stamped, indexed, briefed, numbered…
All mugshots by Bronte McConnell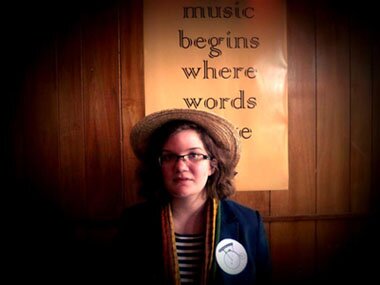 Thanks to everyone who made the festival closing show such a triumph. If you weren't there (we know), you can also: The Tally Hoax, the newspaper published live on the night by The Ladies of the Press..
Posted 5th May 11 by Marie in News
---
Well, its been quite a month. We kicked off with an apology at Toynbee Cafe, yummed down George Orwell's marmalade, played Scrabble and peeled back the curtains on infamous East End strip joint Ye Olde Axe. We tinkered with machines (and men), celebrated the birthday of King James' best seller and spent a whole lot of time in libraries. Simon Munnery wrestled women, Chris Goode blew bubbles and a whole lot happened in between.
Dodgem Logic did a fantastic job of hosting our penultimate event at Hackney's Round Chapel. And tonight sees the final event at Bethnal Green Working Man's before we totter off for another year to think about what happens next.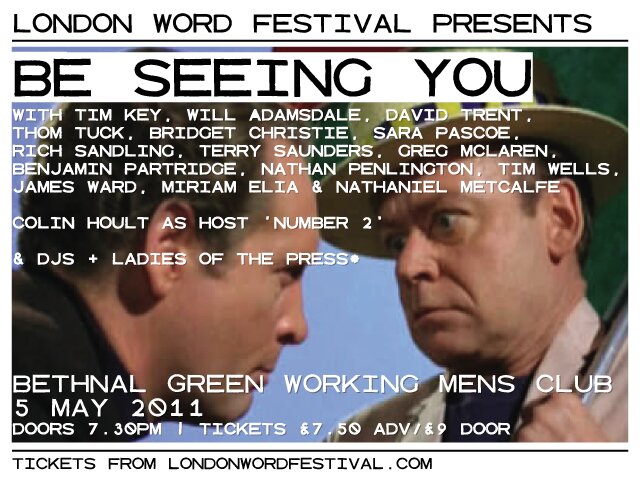 An incredible line-up wraps things up with Tim Key, Will Adamsdale, David Trent, Bridget Christie, Thom Tuck & more. A bundle of three minute 'indoctrinations' hosted by Colin Hoult and featuring a very big machine, all in the style of The Prisoner. Previous knowledge of the show not required. Wear a hat if you have one.
Posted 4th May 11 by Marie in News
---
Hi Kids.
So tonight we have have Alan Moore's Dodgem Logic at the Round Chapel in Hackney. There's still tickets available, but we strongly advise you get down early. Alan will be signing from 7pm, they'll be plenty of stalls to check out and Dodgem will be exhibiting artwork from the magazine.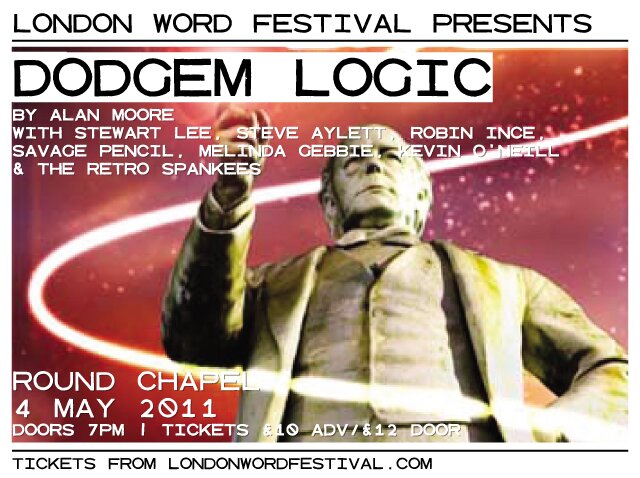 The show proper kicks off at 7.45pm, don't be late.
You know the drill.