Posted 20th Jan 12 by in
---
As you may have come to expect, this chilly month usually heralds a bit of a 'to-do' about the forthcoming London Word Festival – mail outs, streamers, marching bands, JG Ballard on a pole, that sort of thing. And judging by the number of lovely emails & submissions we've had, its not gone unnoticed amongst among a few of you.
So we thought best to send the carrier pigeons out with the news that, alas,  there shall be no 2012 festival. After four wonderful years, we wanted to take a break to think about the future, reflect on what we've done thus far and explore some new ideas.
We'll keep you posted on how things develop, and we hope we've not upset your forthcoming spring too much. If you do find yourself affected by lackoffestival stress disorder, or know some you is, help is at hand. Here's some advice from a man who not only knows a thing or two about waiting, but also insects, humans, insects and humans, and even insects and dinosaurs.
Posted 26th Nov 11 by in
---
Posted 18th Aug 11 by in
---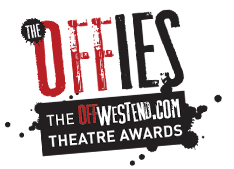 has been nominated in the Best Entertainment catagory of the 2011/12 Off West End Awards, or Offies. The Offies were launched last year aiming to recognise the wealth and ingenuity of independent theatre across London. The awards are run by OffWestEnd.com and the winners are chosen by a panel of theatre critics.
We're delighted to have made the shortlist from over 400 productions considered; and it's a privelege to be nominated alongside major theatres and pioneering fringe spaces. The winners are announced on 5th February 2012. So watch this space.
is a whispered, audio theatre piece for two at a time, set in a public library. We toured it through three London libraries across the festival: The Bishopsgate, Hackney Central and Senate House. More details on the production .
Further info on The Offies – including all other awards and nominations – can be found
Posted 17th Jun 11 by in
---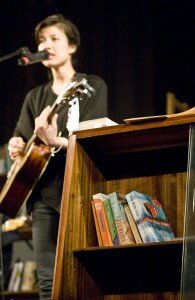 Emmy & Jack are taking the Dewey Decimal based perturbed library-variety show to Hull Truck Theatre on 9th July. Part of the Humbermouth Festival. .
Posted 19th May 11 by in
---
Sat 23rd May 2011. At Stoke Newington International Airport.
All photos by